Whenever I work out I like to feel secure. Ya know what I mean ladies? I'm a chick with curves and those curves need to be held in tight when I work out. PLUS when you're held in, the jiggle is eliminated, the soreness the next day is much easier and the support for your joints cuts down the risks of injury. If you're working out in gear that is just meant to be slept in, then you are missing out. I've found some pants that I wanted to put my stamp of approval on and pass to you... They are the CW-X Pro Tight. Here is the description.
Sleek and comfy with technology that'll blow your mind.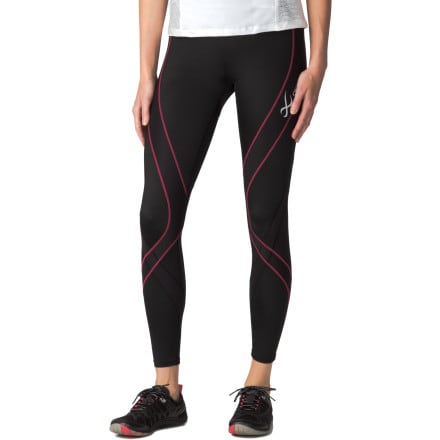 Enhance your workout with the CW-X Pro Tight Bottoms. The ultimate in technical training wear, the Pro Tight supports key muscle groups to dampen vibration, increase blood flow and decrease fatigue so you can go longer and train better. CW-X's parent company manufactures (ahem) Intimate Apparel, so they know how to dial in a killer women's fit. Support for the lower back, knee and hip joints helps to bring them into proper alignment to cut down on the risk of injury. The really amazing thing about the pro tights though is how comfy they are, thanks to CoolMax fabric. You'll love the incredibly moisture management and temperature control they give you, so you can keep going even if the weather changes on you.
Sounds pretty good right? Check them out
here
!